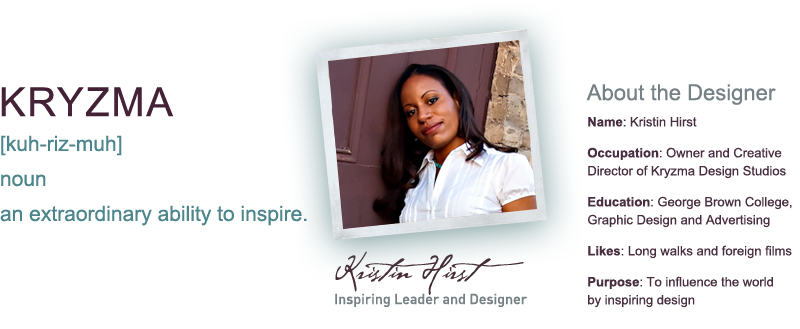 Small Studio. Big Results.
Kryzma is a small design studio that gets you big results. We have spent nearly two decades creating impressive and memorable web and print designs for our clients worldwide. 

Agencies, start-up businesses and large enterprises hire us to create designs that captivate their viewers. It is our passion for solving design problems that fuels their success.
We know what it takes to get your company noticed and that attractive design is only successful if it inspires audiences to react. Our designs will get the reaction you need and our expertise will take your business to the next level.
Get In Touch. Call 416.756.7778 or send an email to
info@kryzma.com